7 Children's French Books
When my family traveled to Paris last December they brought back a few french children's books for Izzy. She absolutely loves them! Especially the book that sings nursery rhymes to her in French. I always love adding new books to her library so I decided to create a list of french-themed children's books. My family enjoys traveling and I pray one day we can take Izzy to France to experience all the beauty, food, and art she will read about in these books.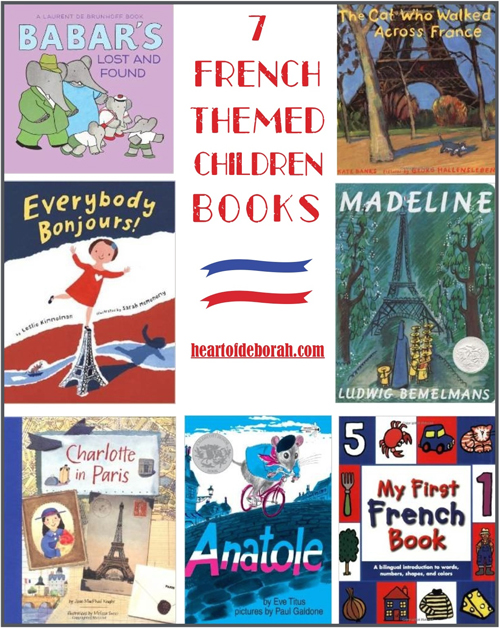 7 Children's French Books
Did I miss any classic french tales? What would you add to this list?
Disclosure: Some of the links in this post are affiliate links. They are all for products I truly believe in and buy for myself. If you decide to purchase any of these products through these links, I will earn a small commission. All prices are the same if you decide to purchase through my links. Thank you for supporting Heart of Deborah.