The Lodge at Woodloch Review
This year my husband and I celebrated our 5 year anniversary. We were so excited to spend a weekend away at the Lodge at Woodloch. We knew the Pocono mountains were a popular destination for couples and families so we started to do some research. When we came across the Lodge at Woodloch we knew we needed to go. A destination spa resort with no kids? Perfect! Here is our experience and why we highly recommend this slice of heaven for your next vacation.
The Lodge at Woodloch Review
First, we had high expectations. Travel + Leisure named the Lodge at Woodloch the #3 destination spa in the world in 2014! I have to tell you, my husband and I were not disappointed. As we drove up to the resort we were impressed with the beautiful landscape and scenery. Even in the winter months it was beautiful. The lodge was beautifully decorated for the holidays and the atmosphere was relaxing. Every staff member we came into contact with was very friendly and helpful.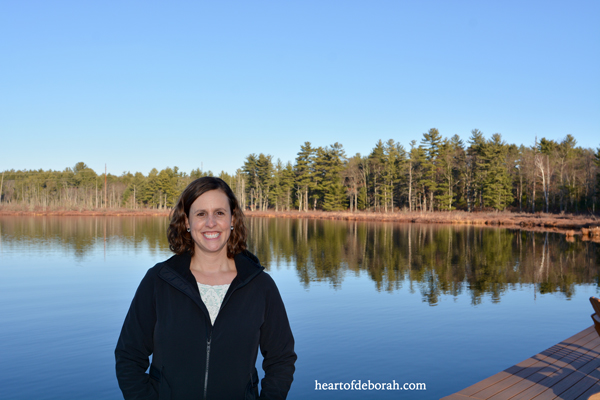 The Room
Our room was a generous size and I really enjoyed the natural light coming in through the windows. The balcony to our room overlooked a waterfall. Even though we went to the lodge in December we sat outside and listened to the relaxing sound of water falling. It was so peaceful especially when I am used to hearing kids calling my name all day!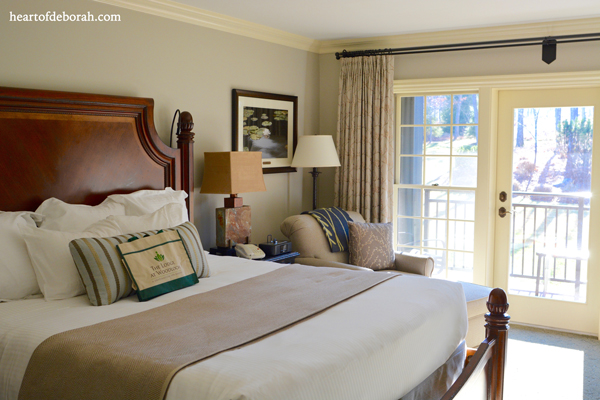 The Food
The food was amazing. If you read my blog you know my family tries to eat healthy non-processed food. We had breakfast, lunch and dinner and every single meal with delicious. The TREE restaurant strives to serve sophisticated local and organic cuisine. For lunch I had an organic bison burger and steamed edamame. At dinner I enjoyed filet mignon along with delicious appetizers and dessert. For breakfast I had a goat cheese omelet with mushrooms and spinach along with a fresh strawberry, pineapple and coconut smoothie. The food was fantastic and both my husband and I left thinking we wish we could eat like this every day! It was filling yet healthy and refreshing. We didn't feel sick to our stomachs from over eating and the food was nourishing for our bodies.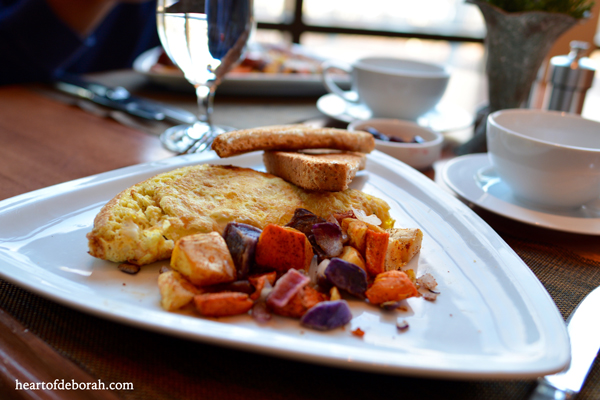 The Spa
One of the highlights of our trip was the spa! My husband was a little unsure because he never experienced a spa treatment before. He went with the gentlemen's facial and he thoroughly enjoyed it. My husband said it wasn't just a facial it was also a massage, his skin felt rejuvenated and he felt extremely relaxed. I opted for the rosemary awakening treatment and it was wonderful. I honestly can't remember the last time I was so relaxed. The scrubs, lotions and oils smelled amazing and my skin felt very soft after the treatment.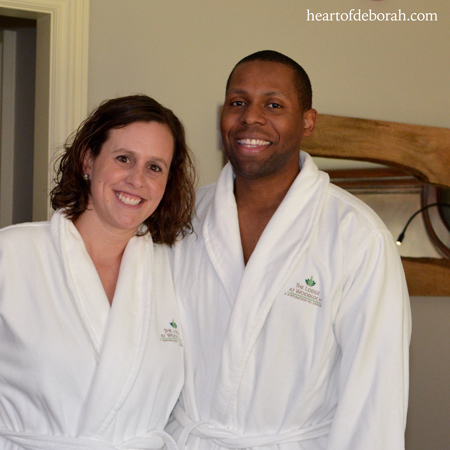 The Activities
My husband and I were impressed with how many activities there were to do at the lodge. It was a beautiful day so we opted for the outdoor archery. We both had fun learning how to use a bow and arrow. We also took advantage of the walking trails and the fire pits. The lodge had s'mores kits available and it was great to be outside getting fresh air without chasing after kids! Since I was a swimmer in high school and college I always enjoy pools. The lodge at Woodloch did not disappoint. They have a beautiful pool with large glass windows and hydromassage WaterWalls. How cool is that!?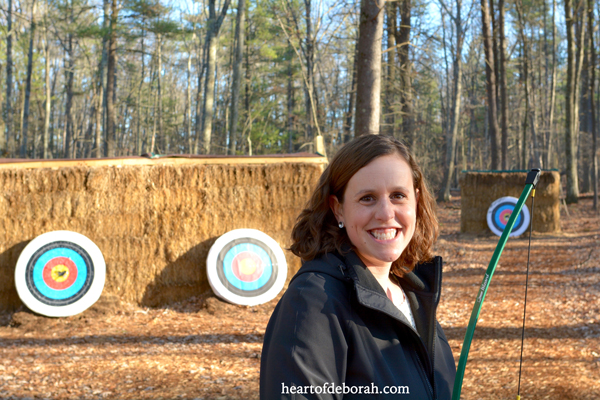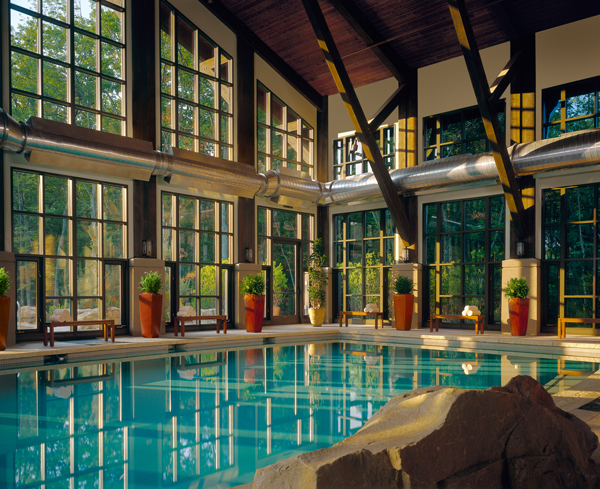 Our trip was too short to thoroughly enjoy all the Lodge at Woodloch has to offer! We had a great weekend at a fantastic resort spa. I believe in dating your husband and taking time away from the kids to reconnect. We wished we could have stayed longer and can't wait to go back some day.
Disclosure: Although I was provided a press package for our hotel room and spa treatment, I was not required to write a positive review. All opinions expressed are 100% my own.