Why I Need Structured Summer Days as a SAHM
Warmer weather is finally here and I can't contain my excitement. I've been dreaming of summer all winter long.
Now I know it's still a few months away, but with preschool slowly wrapping up my natural planning tendencies are bursting through.
On one hand, I love a laidback summer. I remember growing up and enjoying the feeling of having nothing to do.
We spent our whole day at the neighborhood pool and it felt great to have no responsibilities! I want my kids to feel this same kind of joy and freedom.
On the other hand now that I'm a mother, the thought of a completely unstructured summer scares me.
Last year we tried the laidback summer and by August I almost lost it.
See I always dreamed of being a stay at home mom and I truly love spending time with my kids. Yet at the same time, having nothing to do for three months was too much.
They were bored of their toys within a few weeks and we had a wet summer. Which meant we couldn't spend as much time outdoors as we'd hoped.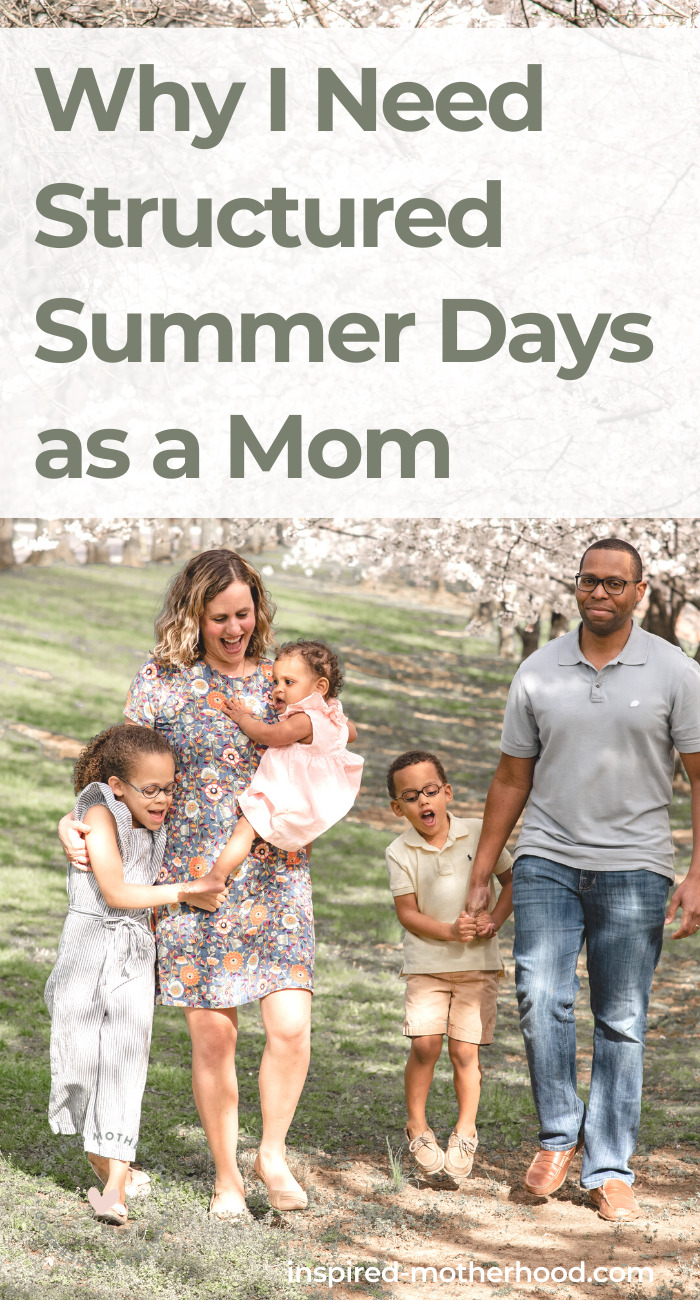 So this year I'm coming up with a plan.
I still want my kids to enjoy the freedom of summer. We will certainly have lazy summer days…where we stay in pajamas all day or hang out at the pool without worrying about anything.
But we will also build in some structure. My kids like structure. I like structure. It makes us all feel happier!
So here is what I am going to do to make our structured summer magical:
Research Camps and Activities
I'm finding half day kid's camps I know my children will enjoy. Their preschool has one option and a few local churches have great vacation bible schools. I'm also creating list of free community activities or day trips.
When I hear my kids say "What can we do!?" or "I'm bored." I won't have to stress over coming up with an idea because I'll already have some planned. Finally see a list of easy summer activities to do at home here.
Make a Weekly Plan
At the beginning of the week I'll make a plan. Kind of like a meal plan, but for our daily schedule. We will choose a pool day, a park day, a few activities from Pinterest or our collection of dramatic play centers and go from there.
Planning play dates will also be essential. As well as daily to-do lists. This keeps me sane and helps me remember what needs to get done around the house.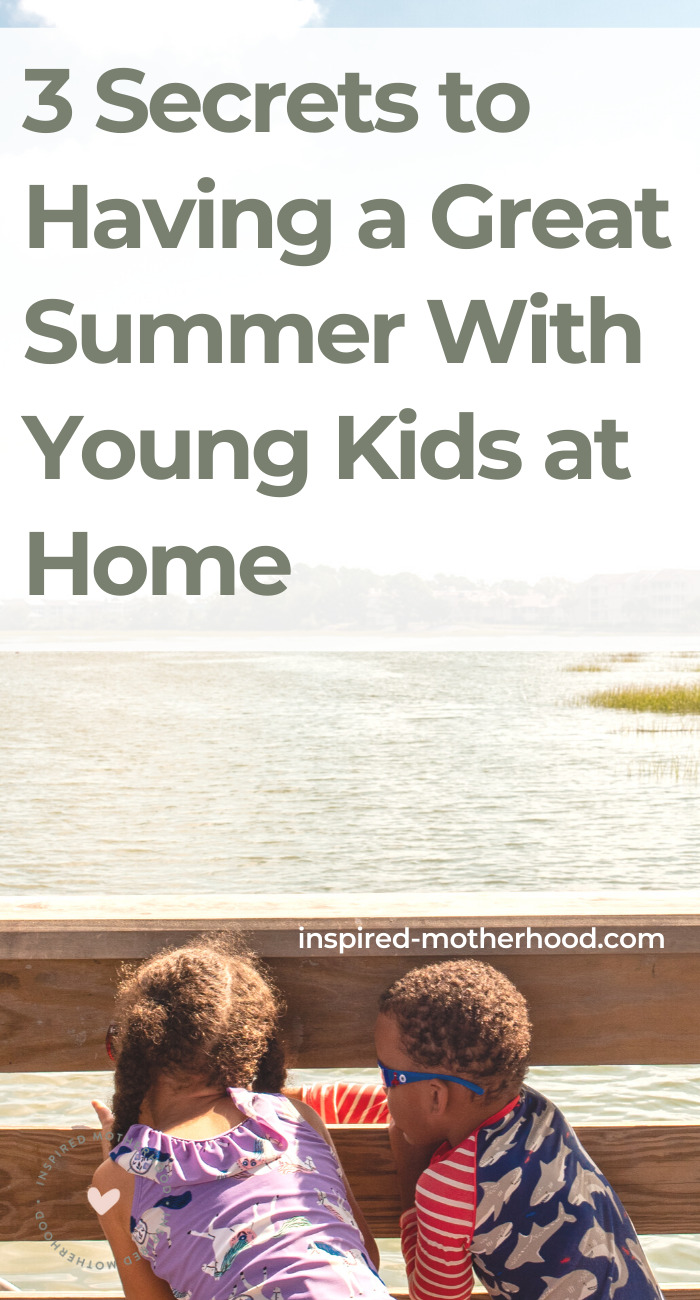 Be Flexible
Lastly, as a parent I quickly learned things don't always go according to plan. Especially with three kids at home I'm going to need to learn to be flexible. If we have to change plans, that's okay!
RELATED: An Inspiring Summer Schedule for Young Kids
I'll also loosen up a bit on our bedtime during the summer. Though my kids never seem to sleep in if they go to sleep later, I want them to experience things like catching fireflies at dusk or watching fireworks at the fourth of July.
A structured/unstructured summer gives us this freedom.
So what about you? Do you keep structured summer days for your kids? I'd love to hear your thoughts in the comments below.
Also be sure to follow Inspired Motherhood on Instagram for more encouragement in motherhood.