Mother Daughter Date Ideas
Now that our daughter is three we thought it was time to start date nights with her! Recently, we both noticed Izzy thrives when she has some one-on-one attention. Although she transitioned well when IJ was born, I think it's beneficial for her to get quality one-on-one time with mom and dad. So once a month Izzy has a date with daddy and on a separate night a date with mommy. Today I am sharing some fun indoor and outdoor mother daughter date ideas.
It doesn't need to be anything fancy. It's more about no distractions and quality time together!
Thank you TOMS for sponsoring this conversation.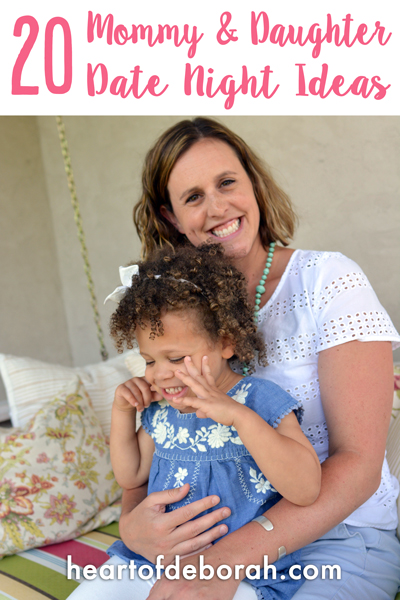 Mother Daughter Date Ideas
Indoor Date Ideas
Cook something in the kitchen. We love these pancakes!
Get a manicure or pedicure together.
Dress up and head to a new lunch place.
Take a trip to a delicious ice cream parlor.
Bounce and jump together at an indoor trampoline park.
Visit your local library.
Play your favorite board game.
Make a new craft from Pinterest: Unique Kid's Crafts.
See a kid friendly movie.
Go to a local museum or science center.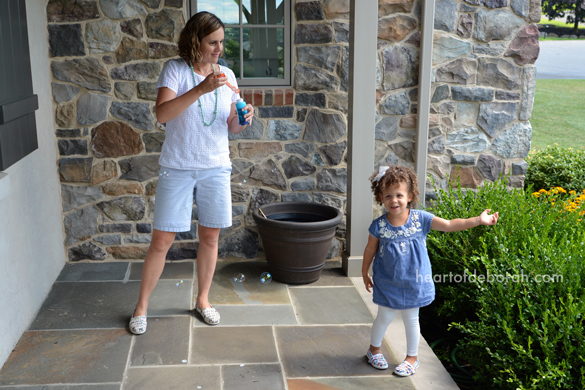 Outdoor Date Ideas
Go fruit picking. Find a local farm at pickyourown.org
Talk a nature walk and catch butterflies.
Go on a picnic (even in your own backyard!).
Play outside: Blow bubbles together or create fun chalk art.
Pick wildflowers or water the flowers in your own backyard.
Splash around in a local pool or splash pad.
Race down the slides at the park.
Go on a bike ride (we love our Burley trailer!).
Even in the winter head outside to an ice skating rink.
As part of our first mommy daughter date night Izzy and I wore matching shoes. She was so excited to have shoes "just like mommy." You are probably familiar with TOMS one for one model.
Well they recently launched a Where We Give collection and they are celebrating a different country each season. I love how these shoes come with a story. We can teach our daughter about kindness and giving to others while exposing her to other cultures and countries. Each style is inspired by a region where TOMS gives shoes.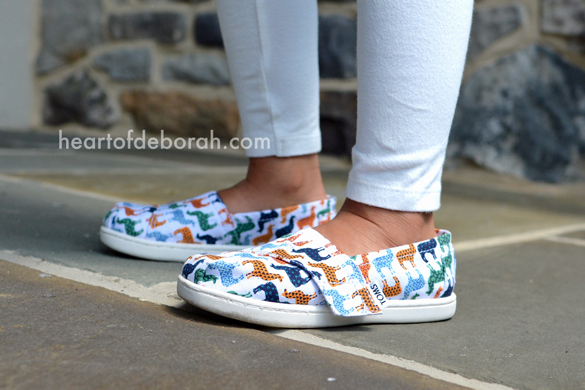 How adorable are these llama print shoes? The Peru style is in natural burlap for moms and colorful canvas for kids. Is it just me or are mommy and me outfits too cute!?
I'd love to hear from you. How do you bond with your daughter? Do you go on mommy and me dates? Dress in mommy and me outfits? Tell us your favorite ways to connect in the comments below!
Finally be sure to follow TOMS on Instagram and Facebook!
What is your favorite mommy daughter date?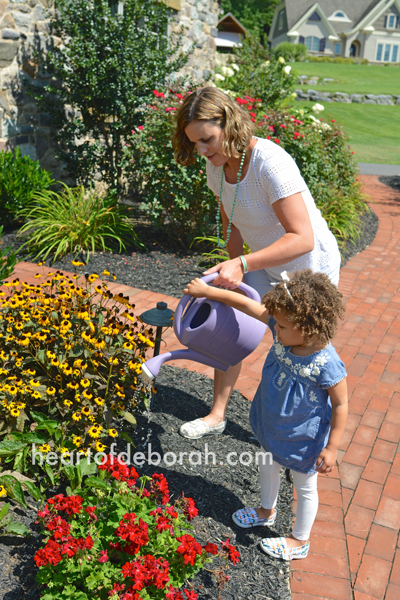 Disclosure: Although I received a two pairs of TOMS shoes to review I was not required to write a positive review. As always the opinions expressed are 100% my own and this is a product I can stand behind.