Jesus-Centered Christmas Board Books
I always love this time of year! During the Christmas season, reading books is a great way to get into the spirit with your children. As our kids grow we want them to understand why we celebrate Christmas. Sure presents, gingerbread houses and Christmas carols are fun, but the real reason for the season is the birth of our Savior, Jesus! So I created a list of 7 Jesus-Centered Christmas Board Books to enjoy with your family this holiday season.
7 Jesus-Centered Christmas Board Books
This post contains affiliate links.
Goodnight, Manger: One of our favorite Christmas books! This book details the night Jesus was born in the manger. The beautiful illustrations and playful rhyming text will keep your kids engaged in the story to the end.
Song of the Stars: The whole earth is anticipating the birth of Our Savior and this beautiful children's book details this excitement to children. Another favorite board book written by New York Times bestselling author Sally Lloyd-Jones.
Christmas in the Manger: This board book is great for baby's first Christmas! It details the story of Jesus in a simple and playful way for children to enjoy.
The Story of Christmas (Little People): The perfect companion book to the Little People nativity set. Our kids love playing with the Little People sets and this book tells of the first Christmas in a kid friendly Little People way.
Happy Birthday Jesus: If you know my daughter you know she is obsessed with birthdays! This board book is a fun way to introduce the birth of Jesus to children in a way they will understand.
One Shining Star: This cute board book introduces your baby to counting through the Christmas story. It's a sweet way to share the joy of Christmas morning with young children.
Itsy Bitsy Christmas: You're Never Too Little for His Love: Lastly, this adorable book is written by bestselling author Max Lucado. It shares with children God's great love and the truth that He sent His Son for all of us!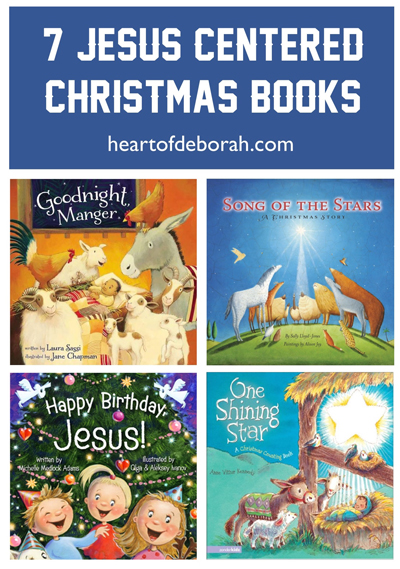 Interested in more holiday themed books? Be sure to check out the Winter + Holiday Children Story Books Series on The Jenny Evolution with over 30 bloggers sharing their favorite books.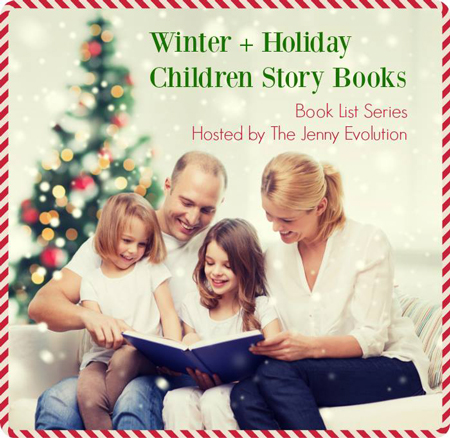 What are your favorite Christmas books?