Finding Your Mission in Life
This past weekend I attended a Living Proof Live event with my mom and sister. Beth Moore talked about our revelation, observation, temptation, and commission. She asked everyone at the end of the event "What is your next step?" This got me thinking about my mission and the will God has for my life. Sometimes as a stay at home mom I can feel 'purposeless.' I know this is a lie from the enemy, but there are days where I feel like I only clean up dirty diapers and prevent baby meltdowns. I've been thinking about finding my mission as a mom a lot recently. I was talking to my husband about my mission and he reminded me that not everyone is called to be a preacher or overseas missionary. If everyone were to go out to other countries then who would raise up the next generation. Please know I'm not saying there is anything wrong with missionaries who are mothers! If that is what God is calling you toward then by all means do it.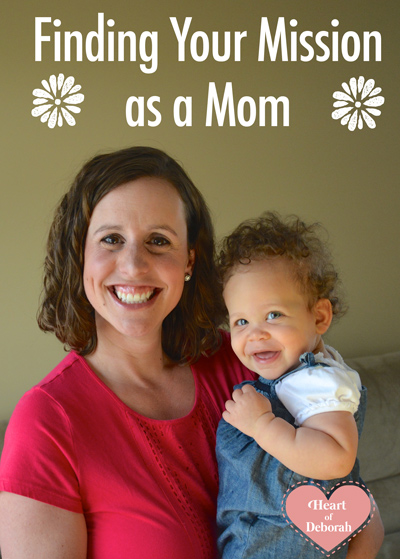 Paul wrote about the unity and diversity in the church in 1 Corinthians 12: 12-29 . I love verse 21 (NKJV): "And the eye cannot say to the hand, "I have no need of you"; nor again the head to the feet, "I have no need of you." Although we are different parts of the body of Christ, we have the same purpose. We are not all called to the same field of work and that is okay! Each member of the family of God is precious and has a different purpose. So what am I called to? Most simply Jesus states in Mark 12:30-31:
30 And you shall love the Lord your God with all your heart, with all your soul, with all your mind, and with all your strength.' This is the first commandment. 31 And the second, like it, is this: 'You shall love your neighbor as yourself.' There is no other commandment greater than these."
I believe this is what I am called to on a daily basis! To make this more practical for myself I made a list of simple ways I can love my neighbor. I've found motherhood is a busy season in my life and you may find the same thing. Today I want to encourage you. You are sowing seed in your children by caring and loving for them everyday.
What has God called you to recently?
How are you finding your mission in life?