9 Month Update and Innobaby Giveaway!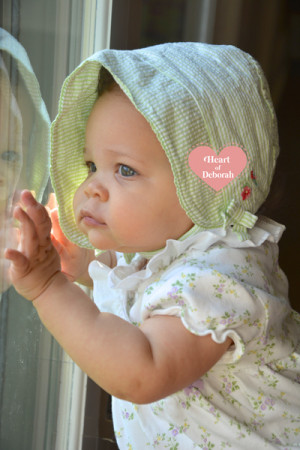 I can't believe our baby girl is 9 months old already! Time is surely flying. She is moving around a lot more and she loves to stand. Our baby girl isn't crawling yet but it's the cutest thing to see her army crawl all over the floor. It's been so much fun seeing her little personality shine through. We are getting her dedicated next weekend at our church and this past Sunday we had a baby dedication class. The teacher brought up the coolest idea! She suggested parents pray for the will of God for their little ones. This means praying God would reveal the plans He has for your baby. I can't wait to do this and speak the wonderful things God has in store for Izzy over her life.
Now back to baby updates! We are giving Izzy more and more solid food. So far she loves avocado and any kind of fruit. Her first tooth just came through this past week. The crazy part is, I thought she was teething since 4 months old! Thankfully so far teething hasn't been too painful for Izzy. She puts EVERYTHING in her mouth and she seemed to be extra sleepy, but for that I am grateful! The one teether that she has loved since day 1 is the Innobaby flower teether. It is very easy to hold onto, it makes a rattle noise, and it fits perfectly in her sweet little mouth. This has been her go-to teether.
The best part is you can enter for a chance to win one of these fabulous teethers! I'm so excited one reader will win a Innobaby ez grip star teether and a Innobaby packing smart stackable (total retail $25) for their precious baby. Please note this giveaway is open to participants in the United States only.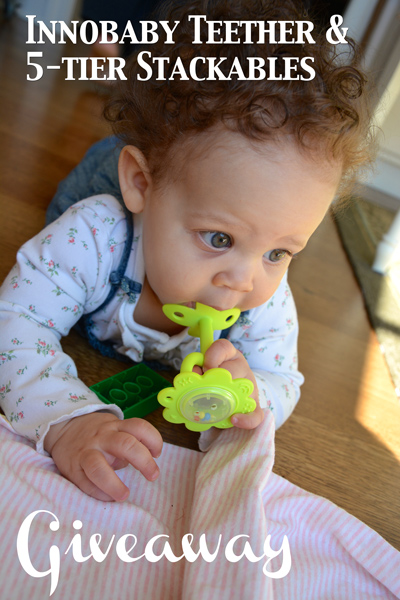 Disclosure: This post has been sponsored by Innobaby. All opinions expressed are 100% my own. All giveaways are free of charge, no purchase necessary to win. Giveaways are not affiliated with or endorsed by Facebook, Twitter, or Pinterest. Heart of Deborah is not responsible for any prize not fulfilled by the sponsor or damaged during shipping.