ADORABLE Patriotic American Flag Kids Craft!
I have distinct memories of marching around my grandparents house on fourth of July playing instruments and waving the American flag. It's a patriotic tradition I definitely want to carry on with our children! So this year I thought let's craft of our American flag.
My daughter and I love crafting together. Though I can't always do a craft when she asks every morning at 7:30 AM, when I have something in store I'm so giddy and excited to share it with her.
We recently made the best America flag with watercolor!
You can do this kid's activity for memorial day, 4th of July or to cheer on team USA at the olympics. Though it doesn't have to be a special holiday to craft something patriotic.
Our flag craft turned out better than I expected so I'm thinking of framing it and keeping it up year round!
This watercolor craft is so easy and your kids will have a blast making it.
This post contains some affiliate links.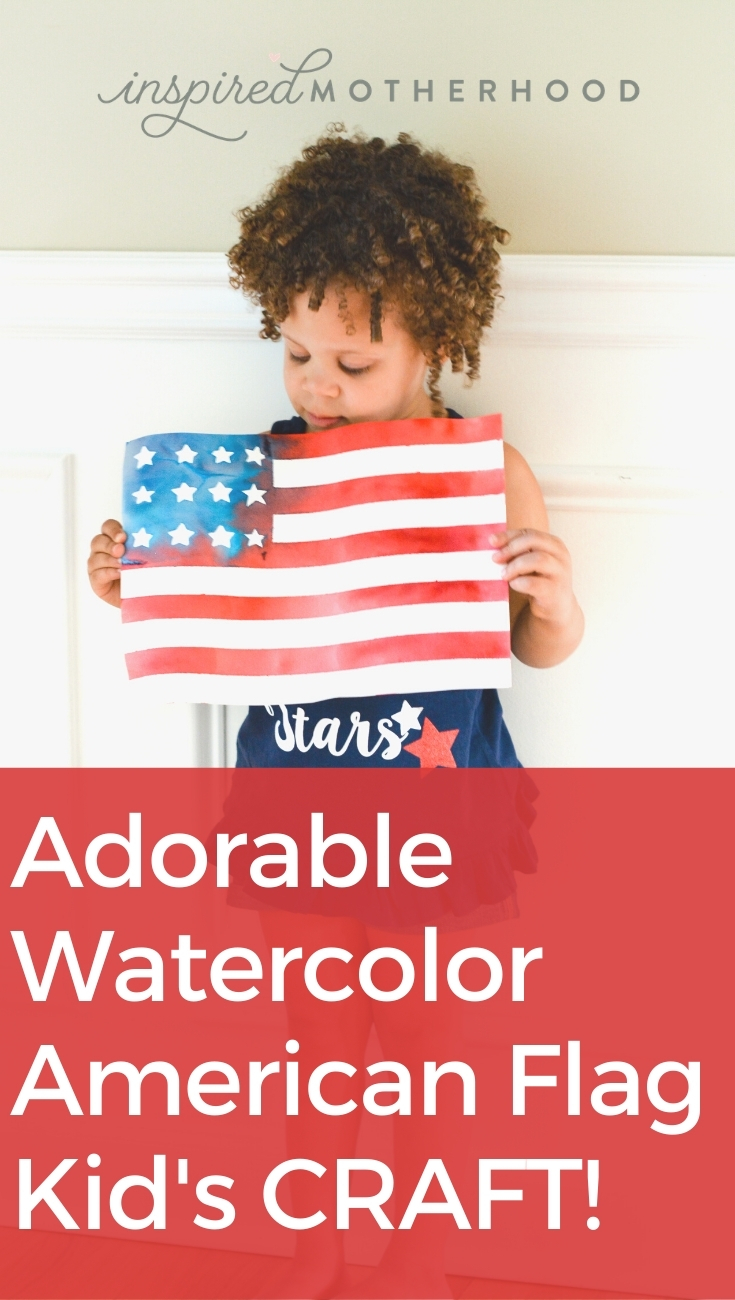 First you need to gather your supplies:
Tissue paper (bleeding sheets)
American Flag Kids Craft Directions
We had a lot of the materials from other crafts, but you can also find many of these items at the dollar store. That is where I found the star stickers.
After you gather your supplies you want to put down the painter's tape to make the flag. Remember whatever you lay down will stay white. I made the stripes first, then we put down the stars.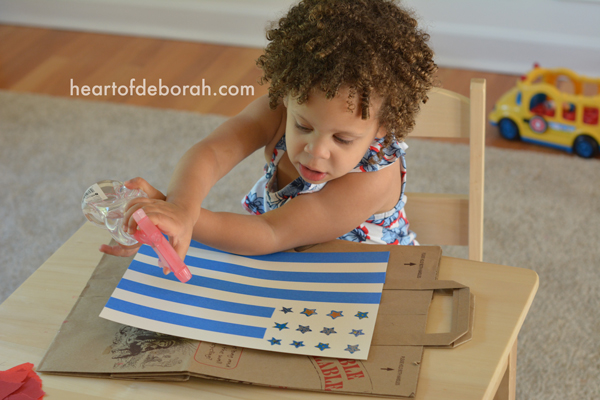 My daughter used the spray bottle to wet the watercolor paper. This is an important step. Make sure the entire paper is wet or you may have spots that don't get any dye on them.
After it is damp lay down the colored tissue paper. You want the red tissue paper on the stripes and the blue on the stars.
Some of the colors bled because my daughter overlapped the papers, but you know what, I think it makes it look unique! It doesn't have to be perfect.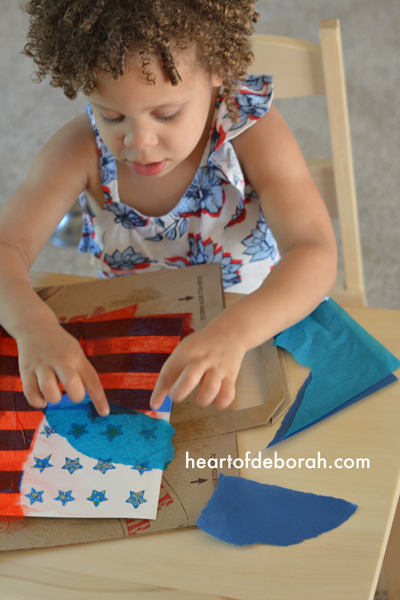 Then you can spray another light coat of water over the tissue paper.
Next, leave it to dry completely. Take off the tissue paper, remove the stickers and painter's tape, and it's done. Now you have a beautiful american flag watercolor!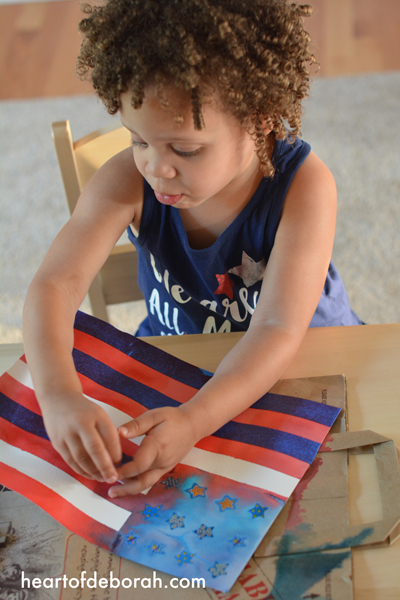 We'd love to hear from you! Have you made this watercolor American flag? Tag us on Instagram @heartofdeborah so we can see.
How do you celebrate patriotic holidays? Do you skip the arts and crafts and just enjoy a delicious meal? Share with us in the comments below.
We hope you enjoy this American flag kids craft as much as we did.