15 Brilliant Things to Do Together as a Family
Thank you Maxi-Cosi for sponsoring this post. Keep your little adventurers comfy, safe & stylish with the Maxi-Cosi Magellan 5-in-1 car seat!
There is nothing better than quality time spent with family. We love finding fun things to do together. Recently I learned something new about these adventures.
See I'm a planner by nature and after we had kids this trait only increased! To-do lists constantly run through my head and whenever we go on a family adventure I'm always planning. Where will we go? What will we eat? How can we schedule nap time in?
Since the time I found out I was pregnant with our first child I've researched things. Remember, I'm a planner. Besides prioritizing quality time, our kids' safety is at the top of the list.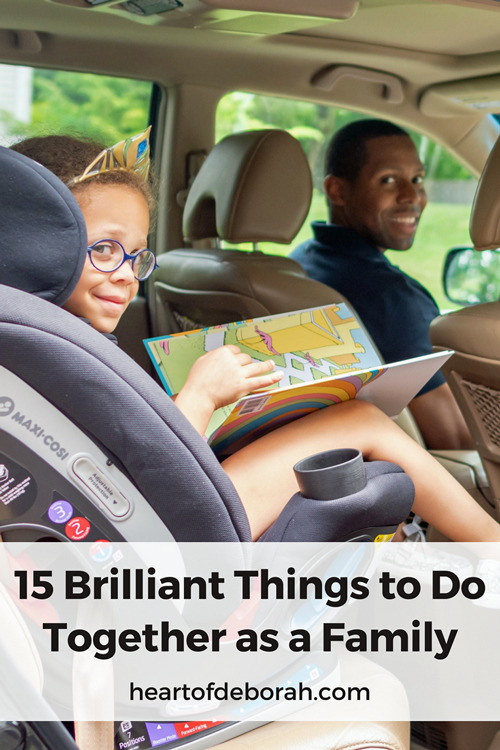 We were so grateful to partner with Maxi-Cosi this month and share with you how we turned our everyday errands into a fun adventure. P.S. The Maxi-Cosi Magellan 5-in-1 Convertible Car Seat is the only convertible car seat equipped with Maxi-Cosi's patented Adjustable Side Impact Protection, which creates a customized fit for all growth stages and ensures maximum protection in the proper position.
Our Family's Latest Adventure
Last week we planned a trip to the library. The kids love checking out new books and it's a fun and free activity to do with them. When we were driving home we did the unexpected. Going against my natural instinct, we stopped at a park and went for an adventure on a short walking trail.
The kids absolutely loved it! It was spontaneous, carefree and fun. They searched for unicorns, picked pretty flowers, and enjoyed time together as a family. We hopped back in the car and my daughter was tired out.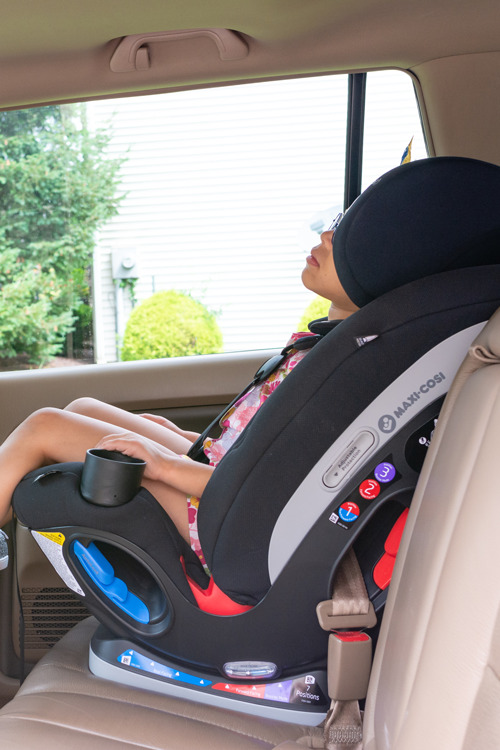 Thankfully she had a comfortable Maxi-Cosi Magellan 5-in-1 Convertible Car Seat to rest in on the way home. One of our favorite parts of the car seat (besides the safety features!) is the fabric because it is so soft and comfortable. It is also machine washable for those messier adventures. The car seat has been designed with comfort and style in mind and provides a contemporary, yet timeless look.
A few days later I realized something. We can turn the everyday outings into exciting adventures. It doesn't have to be something big to be magical. Especially in a child's eyes.
Sometimes we need to let go of our controlling nature and enjoy the spontaneous.
Instead of darting right home after a grocery run, why not stop to get cake pops and tea? Your kids love will the time spent with you!
Kids grow quickly and their interests may change over time so keep that in mind when planning outings.
One change that I enjoy? The fact that the Maxi-Cosi Magellan 5-in-1 Convertible Car Seat can be used from birth to age 10 and ranges from 5 lbs to 120 lbs! Perfect for those growing adventurers.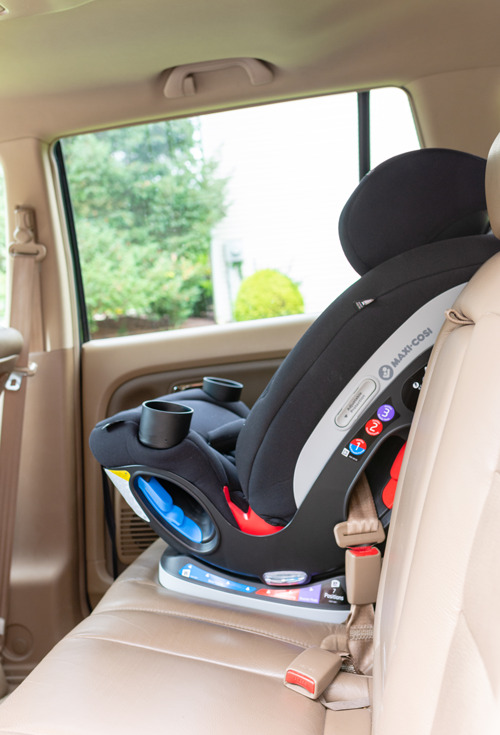 Below I've listed 15 fun things to do together as a family, but remember sometimes the unplanned experiences are the best.
15 Brilliant Things to Do Together as a Family
Go on a hike or nature walk
Roast s'mores together in the backyard
Plan a movie night with fun appetizers and snacks
Put together a big puzzle (200 to 500 pieces!)
Make your own ice cream
Ride bikes together on a trail
Find a craft you all agree on and complete it together
Build an outdoor obstacle course
Create your own chalk world on your driveway
Play a board game together
Play dress up (the whole family!)
Have a "yes" day where the kids choose the activities and parents say yes
Bake a new dessert as a family
Pick wildflowers and search for unicorns
Get take-out from multiple restaurants in your town for a tapas-type night
So there it is! Engaging ways to spend time together as a family. How do you balance the planning side of parenthood with the spontaneous adventures? I'd love to hear from you in the comments below.
Also be sure to check out the new Maxi-Cosi Magellan 5-in-1 Convertible Car Seat which retails for $349.99. Sold at Amazon, Target.com, Buy Buy Baby, Nordstrom.com, and Albee Baby.
I was selected for this opportunity as a member of CLEVER and the content and opinions expressed here are all my own.