Dinnertime is often chaotic in our house. The kids are screaming "I'm hungry!" as I'm frantically trying to make dinner and clean up the explosion of toys before daddy gets home. Please tell me I'm not the only one! I have visions of everyone sitting down at the table quietly as we eat a gourmet meal and chat about our day. With a little planning we've had a few fun family dinners kind of like this! I decided to try a themed night this month and we went with family pizza night.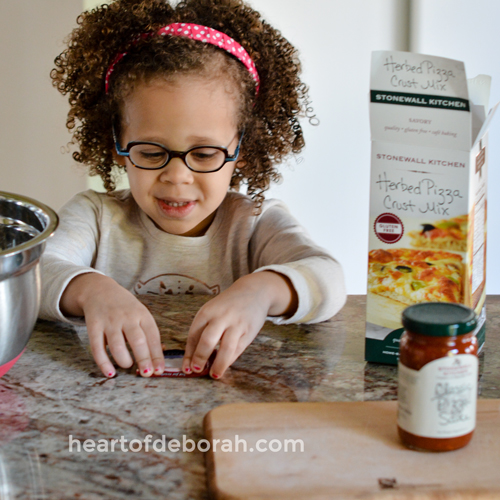 Our daughter loved mixing and kneading the dough from the Stonewall Kitchen herbed pizza mix. P.S. it's gluten free and it tastes AMAZING. You would never know it doesn't have gluten. We topped it with our favorite pizza sauce from Stonewall Kitchen and mozzarella cheese. Our kids are pretty good about eating vegetables so some of our favorite toppings include chopped onion, red pepper and spinach. The pizza had so much flavor. The herbs in the crust were delicious. Of course it was gone within minutes.
Our Family Pizza Night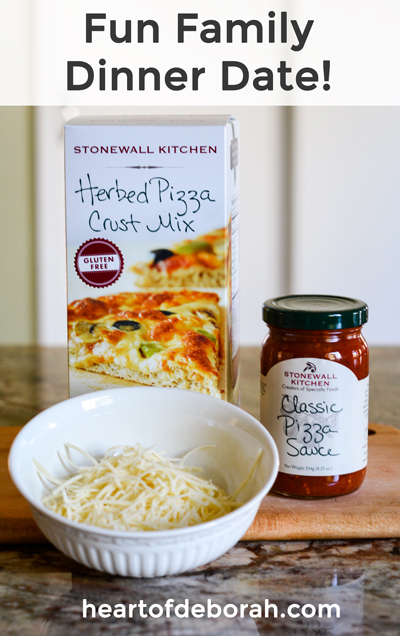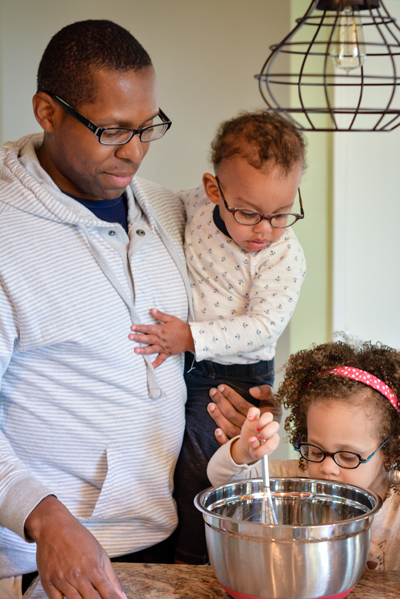 When my husband and I were dating we loved using conversation starters. It's a fun way to get to know someone else and ask each other crazy questions. I love the idea of us doing this as a family, but a lot of the conversation starters I've seen are too difficult for toddlers. I decided to create my own and I made 15 "favorite" cards easy enough for a 3 year old to answer! My daughter loved answering the questions and asking us about our favorite foods.
Download and print the family fun questions here.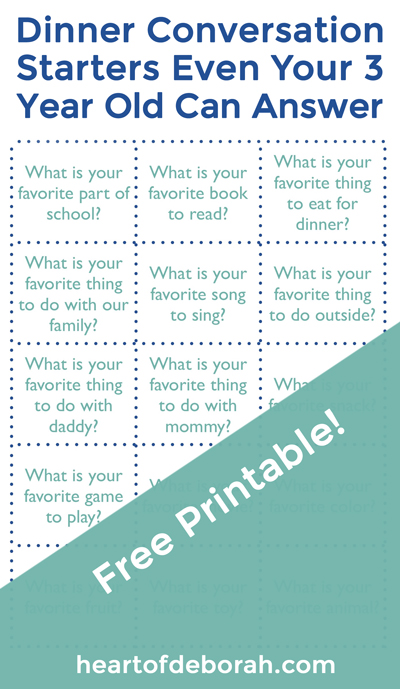 So do you have a favorite family dinner night? I want to make this a regular thing and I'm going to plan 2-3 fun dinners a month. We will try to make it extra special by planning ahead and choosing a fun game or theme to incorporate into the dinner. Most of the time family dinner is rushed, but I want to try to slow it down and be more intentional about spending quality time together.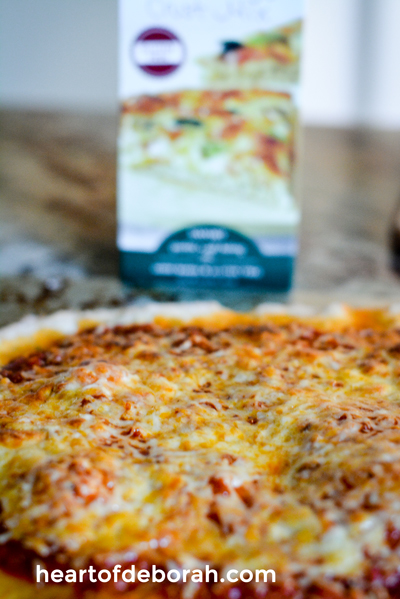 Disclosure: Thank you Stonewall Kitchen for the supplying the food to review in this post. We were not required to write a positive review. Opinions expressed are 100% my own.