Discovering Your Children's God-given Gifts
Have you ever asked yourself "How do I know what gifts God has given me?" People have questioned their purpose for centuries! It's wonderful to think how God wants to use you and bring His glory to this world through you.
Today in this article, we explore how to discover the God-given gifts in our children. You may even learn a thing or two about yourself as well.
Growing up in my family, everyone played a sport. Even in my extended family, all my cousins were involved in sports. My sister and I swam competitively in high school and college. My brother played lacrosse and basketball. I never felt pressure to play a sport, it was just something my family did.
After our children were born I started to think about what gifts and talents they may have as they grow. My mind automatically went to them playing sports. For this is a "norm" in my family.
But then I thought, what if our children don't want to play sports? What if this isn't their gift?
Everyone is born with different strengths and weaknesses. There are physical gifts such as athleticism, intellectual gifts such as amazing memory or the ability to solve complex mathematical equations, and spiritual gifts such as words of wisdom or healing.
As parents, we are given the privilege of discovering our children's gifts and talents. Whether they are physical, emotional, or spiritual gifts.
So how do we go about discovering our children's gifts? Here are 3 practical ways to do this. 
First, we should watch, observe and reflect. We can learn so much about our children's personalities, likes, and dislikes through observation.
When we reflect back on certain situations or events we often discover something about our children's gifts. You can do this by asking yourself these questions:
What is my child good at?
What does he enjoy doing?
Does she get excited about certain toys, events, situations?
What scares him?
What comes naturally to her? (for example, organization, social situations, art, sharing, etc.)
Is there something they are passionate about?
You can ask these questions of yourself too! Reflection is a wonderful tool. Often the answers to these questions lead us to find the gifts God has placed inside us and our kids.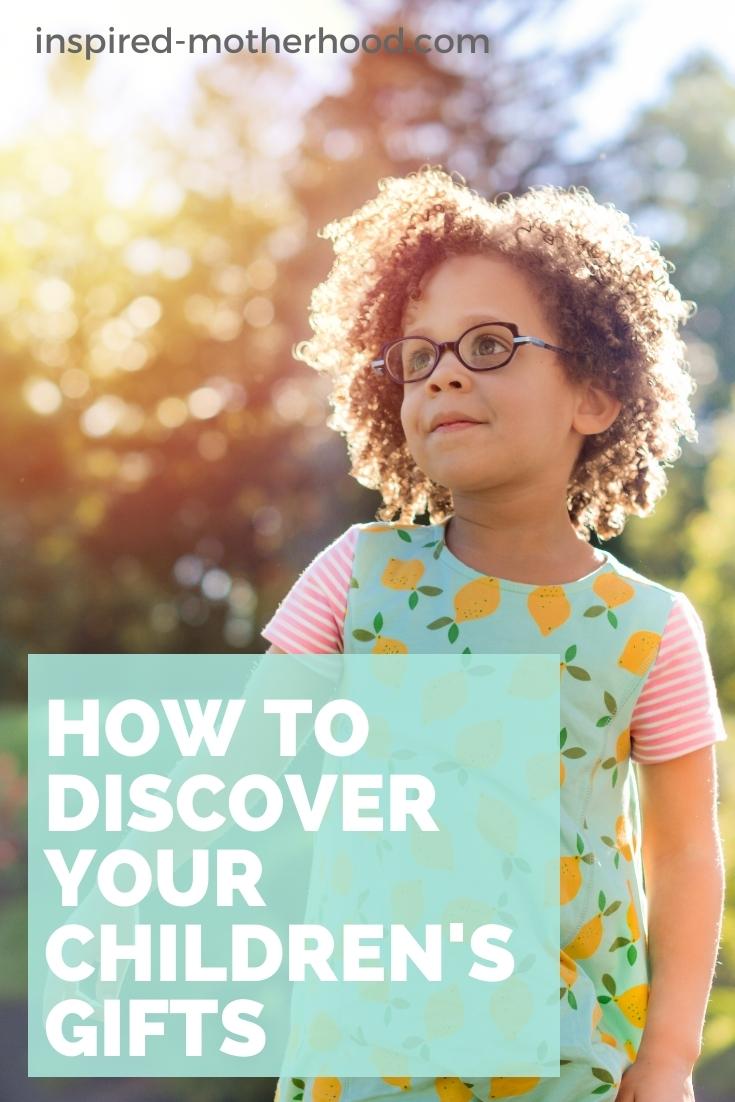 I believe when we nurture our kid's natural abilities they will grow in confidence and blossom right in front of our eyes. You can learn to bring out your child's best!
Discovering Your Children's Gifts
Second, as parents, we must provide our children with opportunities to grow and learn. Now we don't need to force every activity under the sun on them.
We can easily become too busy and too many activities isn't good for anyone. But at the same time, if your child expresses an interest in art or helping others provide them with opportunities to experience it.
If you see their face light up and joy in the experience then keep doing it! But if your child seems to get tired of the activity or loses passion, it's maybe time to take a break. That is okay. We won't discover our children's gifts overnight.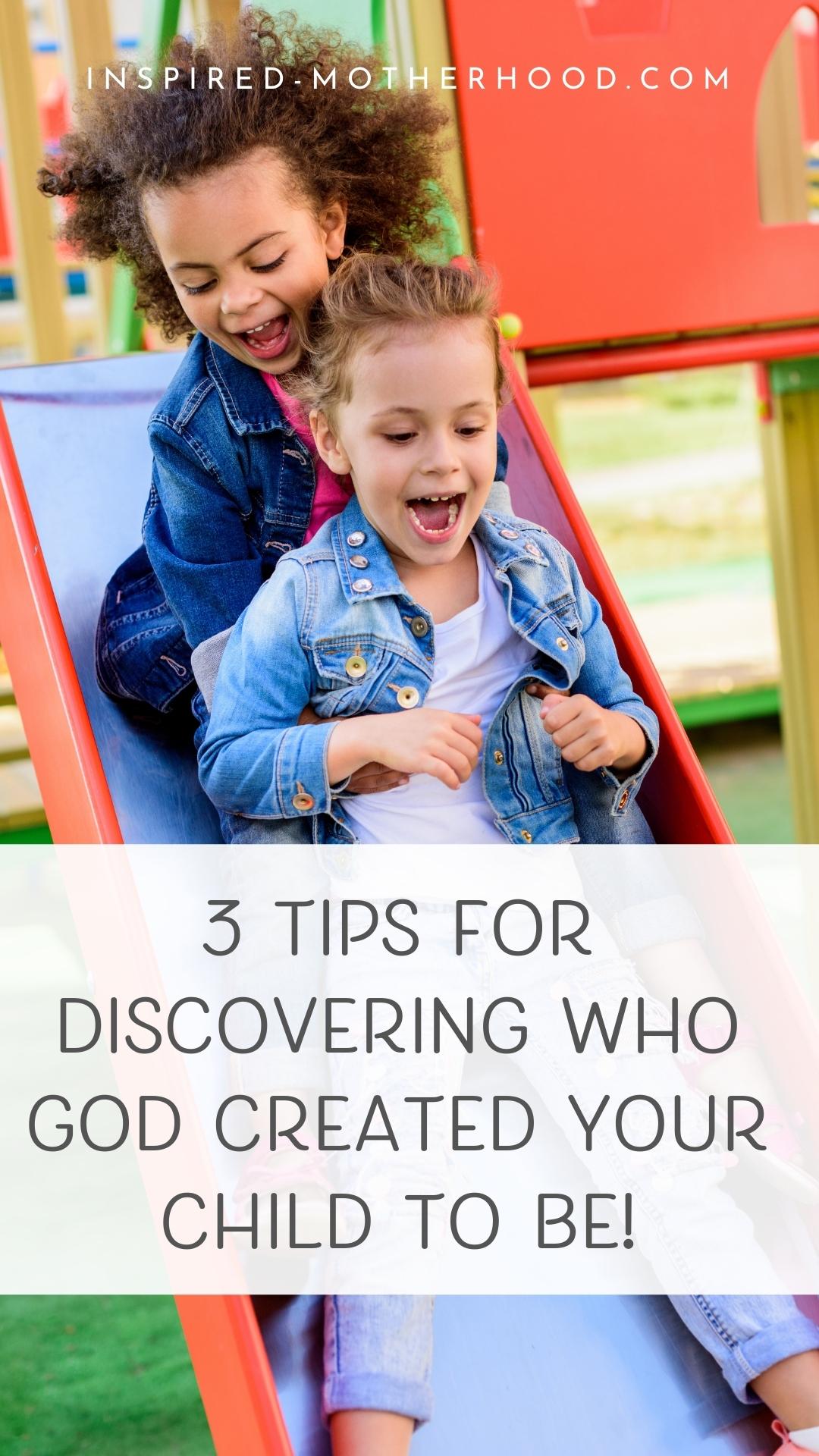 Last, but not least we must pray and ask God what He has for our children. Be specific in your prayers. Purposefully ask God what gifts He placed in your children.
Ask throughout the years. Ask him to reveal the hidden treasures in your child. Also, take time to read through the scriptures to learn more about spiritual gifts. Do you know what they are? Check out 1 Corinthians 12, Romans 12, and 1 Peter 4 to learn more.
Finally, we must be patient. These things take time. We also must keep our expectations in check. Are we encouraging our children or pushing them to do things they weren't created to do?
Instead of forcing my standards on my kids, I want to discover what God has for them!
What talent or gifts do you see in your children? How did you go about discovering them? I love hearing from readers so please share your story in the comments below.
How did you discover your children's gifts?
Psalms 25:2 tells us: It is the glory of God to conceal a matter, But the glory of kings is to search out a matter. God has hidden talents and gifts in our children. It is our job as parents to search and find them.