I've seen so many of my favorite bloggers do a day in the life post and I always love peaking in to someone else's life. I decided it was time for me to share one on Heart of Deborah!
6:15 AM: I hear my alarm go off, but I end up hitting snooze 3 times! I finally get up a few minutes before 7. When I check the monitors I'm shocked! Both kids are still sleeping. This is VERY unlike IJ. He is almost always up before 6:30 AM. Hopefully I can get some "me time" in before the kids wake up.
7:30 AM: Check baby monitors again because this NEVER happens! I can't believe IJ is still sleeping. I drink my coffee, eat my breakfast and read my devotional. Next, write a to-do list for the day.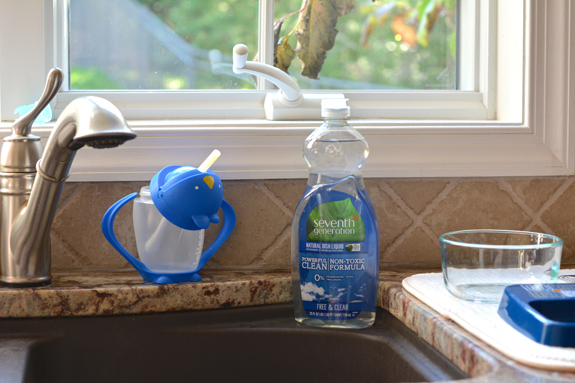 7:45 AM: Although I love the idea of having an empty sink before bed each night, in reality it doesn't always happen. I try to do a few dishes before the kids wake up. Thankful for my Seventh Generation plant-based dish soap. Good for my skin, our dishes and the environment 🙂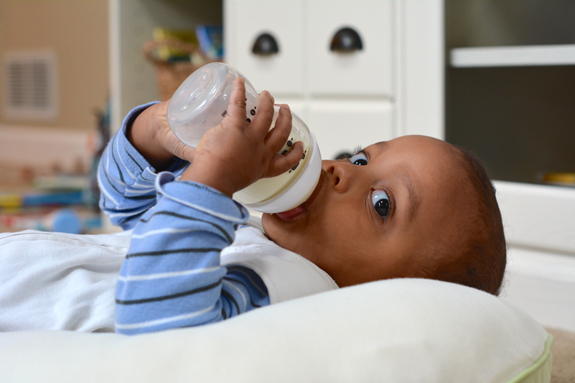 8:00 AM: A few minutes before 8:00, I hear IJ cry. It's time for his bottle and oatmeal. When he wakes up I see he leaked through his outfit and sleep sack. I notice Izzy is awake so we all go down and they eat break. After breakfast IJ needs another bath!
Side note: What diapers prevent your boy from leaking overnight? I've only had this diaper leaking issue with him and tried every diaper on the market! I'd love to hear your suggestions in the comments.
9:15 AM: Rushing to get the kids out the door. We are meeting friends at the park and it's always a production getting everyone changed and out the door. It's so nice to get fresh air and adult social time!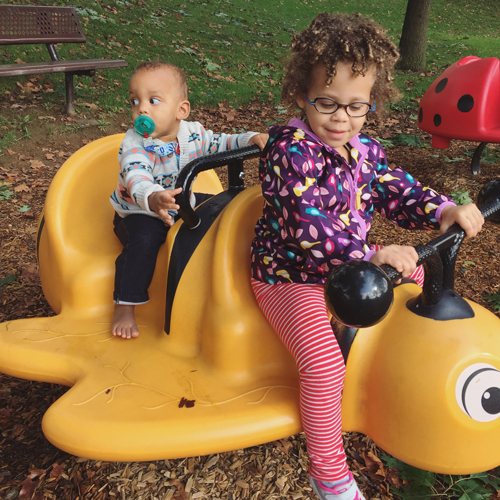 11:30 AM: Head home from the park and get IJ his second bottle of the day. Encourage Izzy to wash her hands in the sink because they are dirty from being outside (she still sucks her fingers!). Now it's time for lunch. Izzy has a salad, baked chicken, and applesauce. IJ eats a carrot and blueberry muffin as well as an apple. After lunch we have a spontaneous dance party, check it out on my Instagram.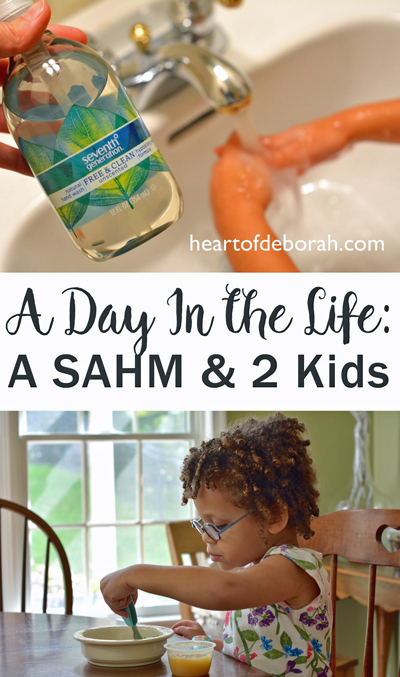 12:15 PM: Time to get IJ to sleep, I put on Beauty & the Beast for Izzy to watch for a few minutes as I quickly straighten up the kitchen and work on a food blog post by taking photos.
1:00 PM: Encourage Izzy to finish her lunch and drink some water. Read a few books and head upstairs for her nap.
1:30: PM: Phew, everyone is finally in bed! I reorganize myself and see what is on my to-do list for nap time. I respond to emails, schedule posts for social media and edit photos for an upcoming blog post.
3:00 PM: Isaiah wakes up and has yet another dirty diaper. Thank God for diaper cream! Our babies have sensitive skin so we love Seventh Generation's new coconut care line. Diaper cream is made with organic coconut oil + non-nano zinc oxide.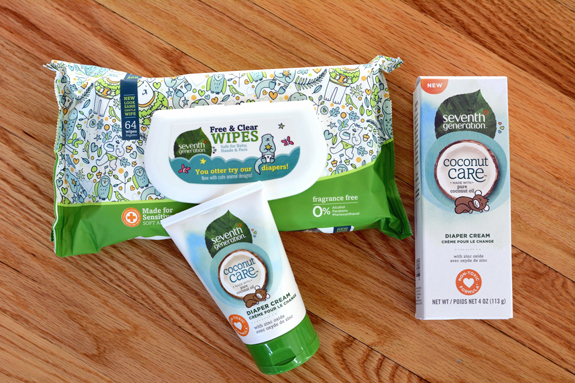 3:15 PM: After the poop explosion, I look at the monitor and realize Izzy never napped so I bring her downstairs. She reads some books while I quickly clean up a few things. Why does it seem my house is always a disaster!? I finally get the laundry in from IJ's leakage last night.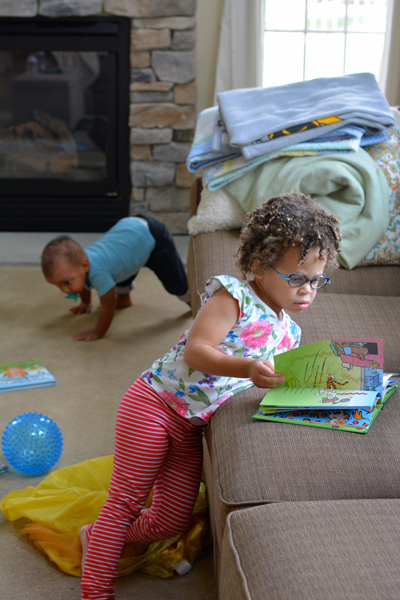 4:00 PM: I'm trying to get dinner on the table, but the kids are kind of cranky so it takes 3x longer than usual. IJ cries while I make this pasta sauce.
5:30 PM: Thank God Darryl is home! We sit down to eat dinner and everyone loves this new lentil pasta recipe.
6:00 PM: I try to clean up the kitchen and switch over the laundry as Darryl paints with Izzy and plays with IJ's new car set.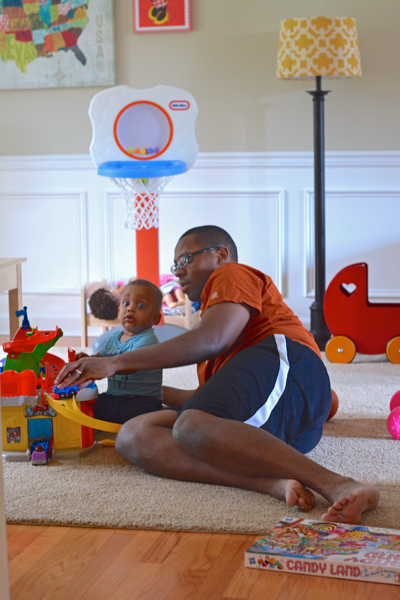 6:45 PM: The bedtime routine starts! Since Izzy didn't nap today she goes to bed early with IJ. We read books, brush teeth, get on PJ's, sing songs and pray.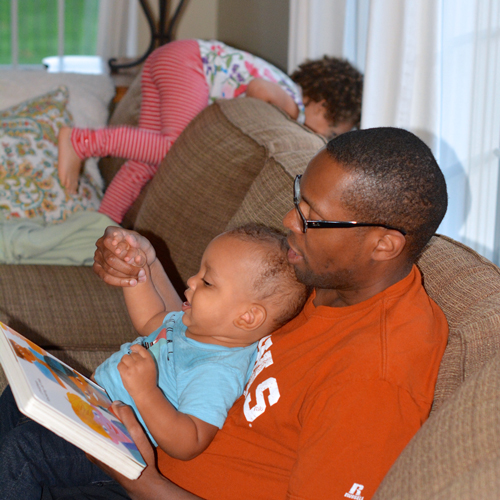 7:30 PM: Finally some alone time. Darryl and I have been watching Captain America so we finish The Winter Solider tonight.
9:30 PM: It's time for bed. I know it's crazy, but I'm in bed before 10 PM on most nights. I LOVE my sleep!
So did you like my a day in the life post? I can't wait to do another and see how our schedule changes over the years. As I noted this day was unusual because IJ slept SO MUCH. This rarely happens, but when it does I rejoice.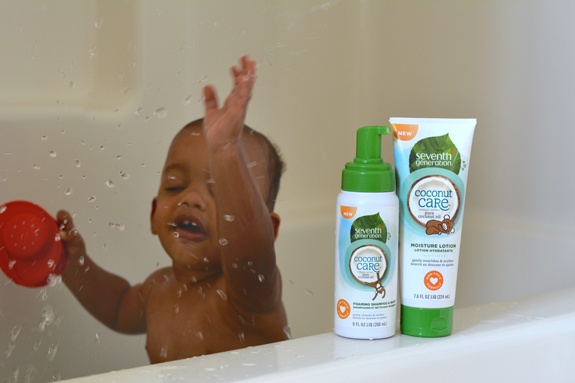 I want to thank Seventh Generation for the product to review on Heart of Deborah. Follow them on Instagram for the latest products!
Although we received the product for free we were not required to write a positive review. All opinions expressed are 100% my own.